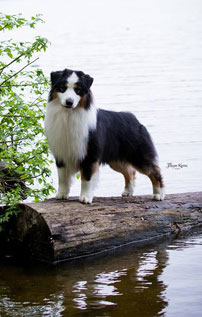 "Uno"

08/2017
Uno resides in Connecticut and is owned and loved by Vicki Palinkas. Uno competes in rally, conformation, and dock diving.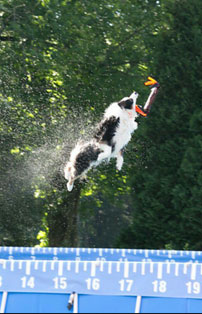 He currently holds the
National Dock Diving Record
for Australian Shepherds, and as of early 2017, is ranked 30th over all breeds in the Elite category of competition, jumping an average distance of 25' 4" with a personal best of 26'.